#5WaysToRealEstate
Welcome to the 5 WAYS TO REAL ESTATE, a campaign I launched this year to share with you more about my real estate business by sharing more about myself. Each ad invites you into a different scene of my life to share how and why I real estate the WAY I do.
My #1 Way to Real Estate, hands down, is THE MOM'S WAY! My most important reason for everything is my son! Our relationship, his health and happiness and his daily life are what I think about when I do business- for me AND for you. What's important to me as a parent is probably not too different than what's important to you. As parents we want a home where our kids can feel safe, be themselves, grow and learn, and make memories.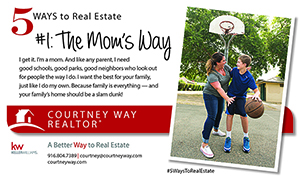 My next Way to Real Estate comes from a time-tested trait that drives me to fight for the win for my clients... hence, THE COMPETITOR'S WAY, featured in the November issue of Inside East Sac. It's been a thing my whole life- pushing my limits, win or lose, to shave off seconds, or get a higher score. And believe me, you want that drive in real estate.It's the reason you'll get that house you've always wanted, or walk away from your home sale with more than you expected. I will play my best game for you, and I won't lose.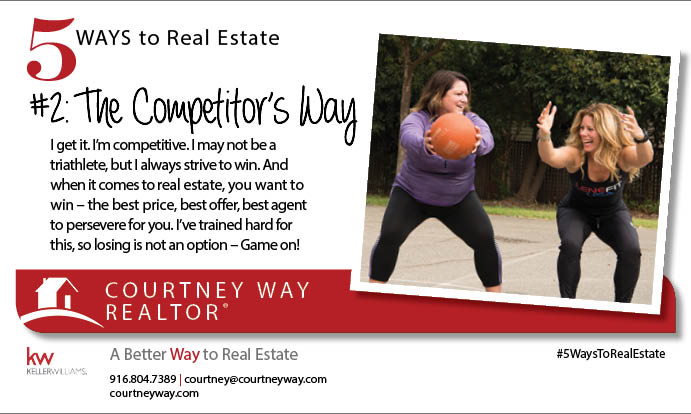 And in the December issue of Inside, Way #3, The Caretaker's Way. From children, to elderly parents, even pets… so many of us are caretakers. For me, it's a priority that my client feels heard and understood... and cared for, you know? The need to change homes is not necessarily exciting, or joyful, or even by choice. It can be scary and it can be stressful. Cue me! I am on this journey with you and my job is to make your
life easier. And I will.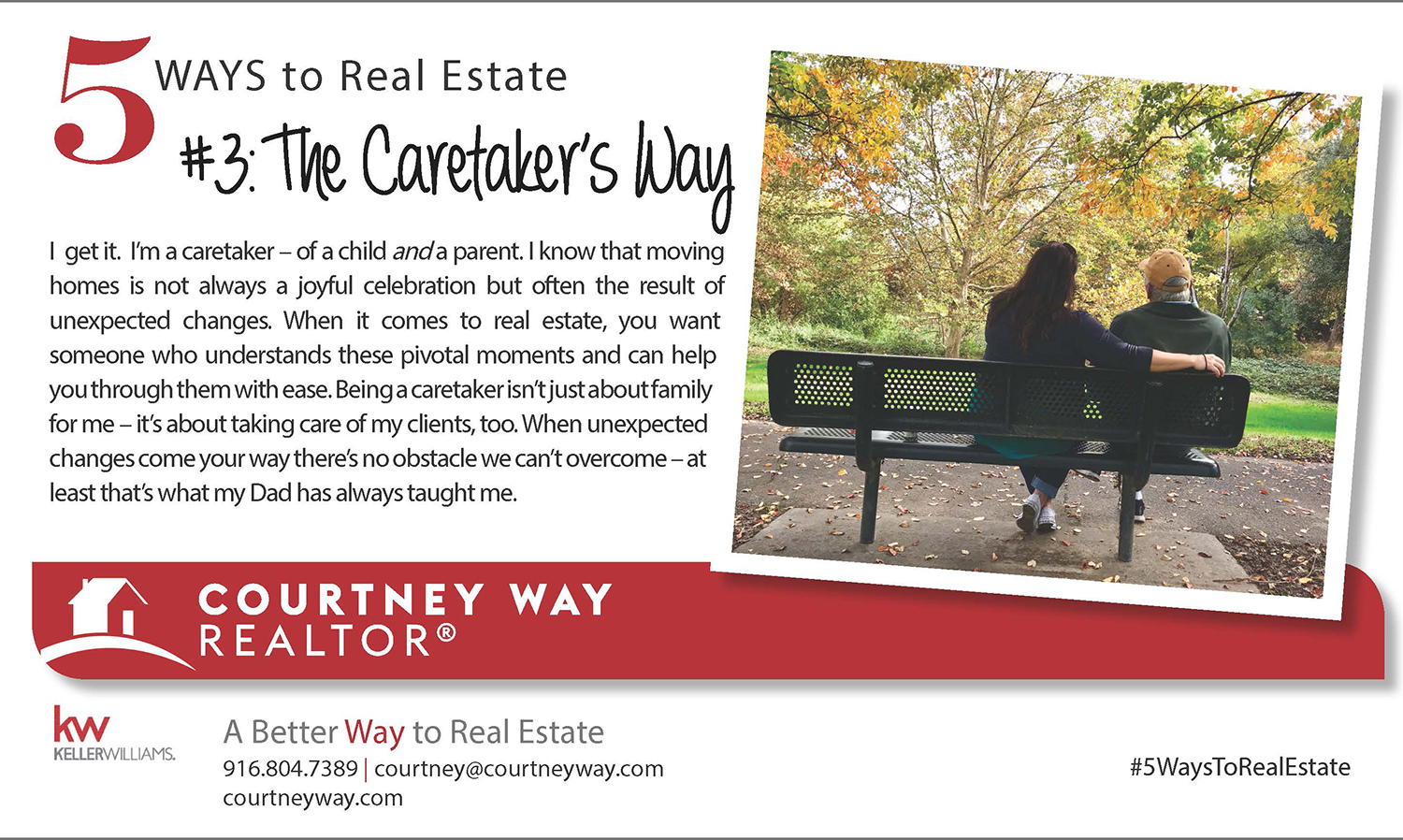 Please stay tuned for what's next in the 5 Ways to Real Estate!