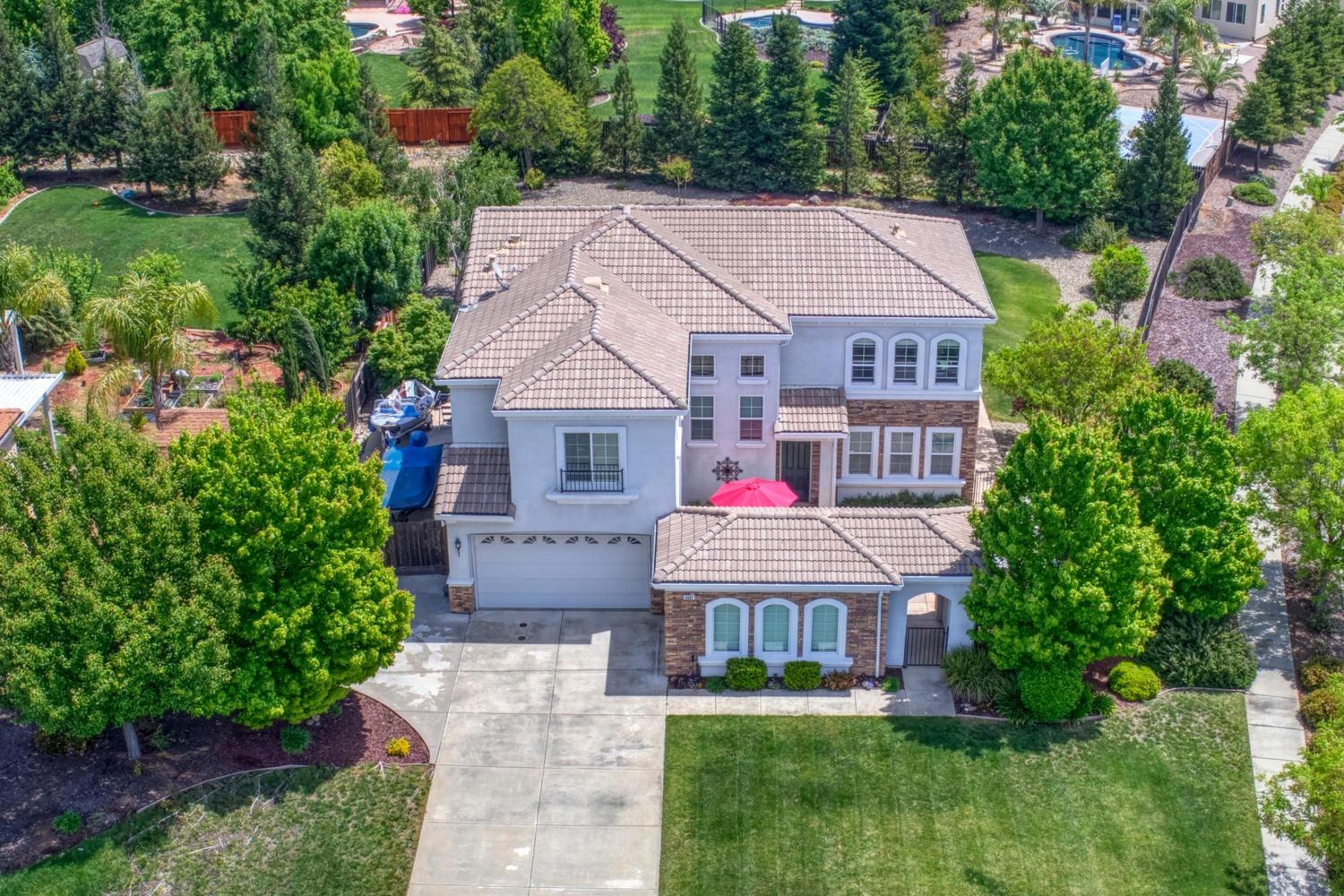 Kris S. - Seller in Roseville, Sun Valley Oaks
I have done business with Courtney over the span of almost a decade. She has always put her clients' needs above anything else. She is knowledgeable, courteous, and diligent when it comes to servicing her clients. She also has vast experience in the industry, whether it be in resale, new home construction, investment properties and marketing. She also strives to let the experience as least stressful as possible for her clients, using her due diligence to make sure her transactions run as smoothly as possible. I can also guarantee that no one will work harder for her clients than Courtney when it comes to finding the best deal! I will continue to use and refer Courtney for all my real estate business! Thanks, Courtney!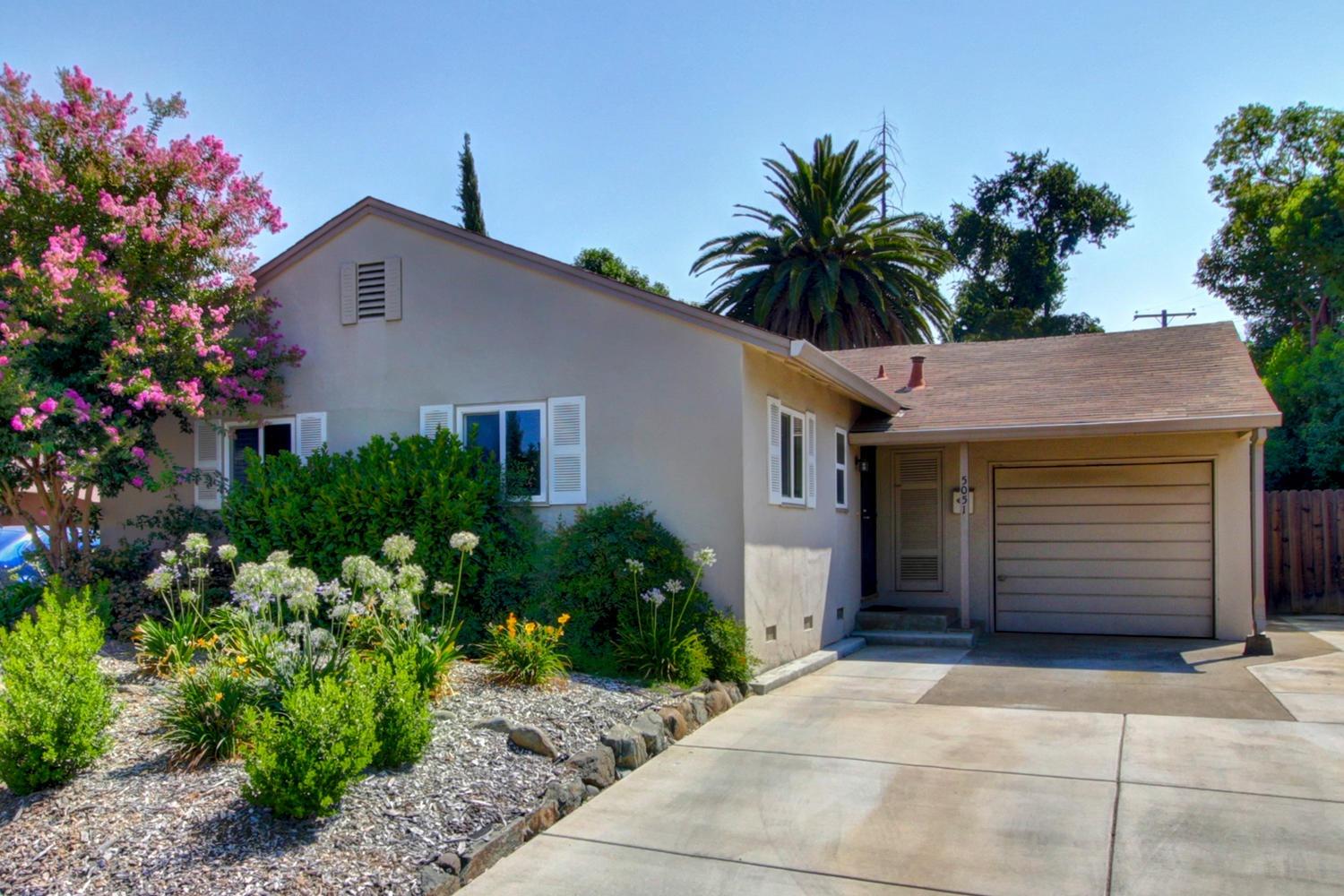 Laura C - Buyer & Seller, Tahoe Park/ Colonial Village
Courtney Way and her team are literally the best! I met Courtney 5 years ago when I was in the market to purchase my very first home. I had worked with someone previously and it felt like I was bother, but not with Courtney. She immediately started to work with us and made us feel very welcomed. She was patient with us, and yet when it came to looking at homes and putting in an offer she was on it! She definitely took a chance on a young couple and supported us every step of the way.

When my sister was in the market for her first home, Courtney came to the rescue! She treats you like family and that's something that we value in someone, because you know they genuinely care. It's not just a sell for her, she wants to make sure you get everything you want and more.

Fast forward 5 years later, we decided it was time to sell our home and search for our forever home. I knew I had to reach out to Courtney again. With the help of her fabulous team, a week late, we put our house on the market. After 2 months, we sold it and bought our forever home!

So, if you're in the market for a new home or want to sell, Courtney is your gal! Hands down, she is the very best!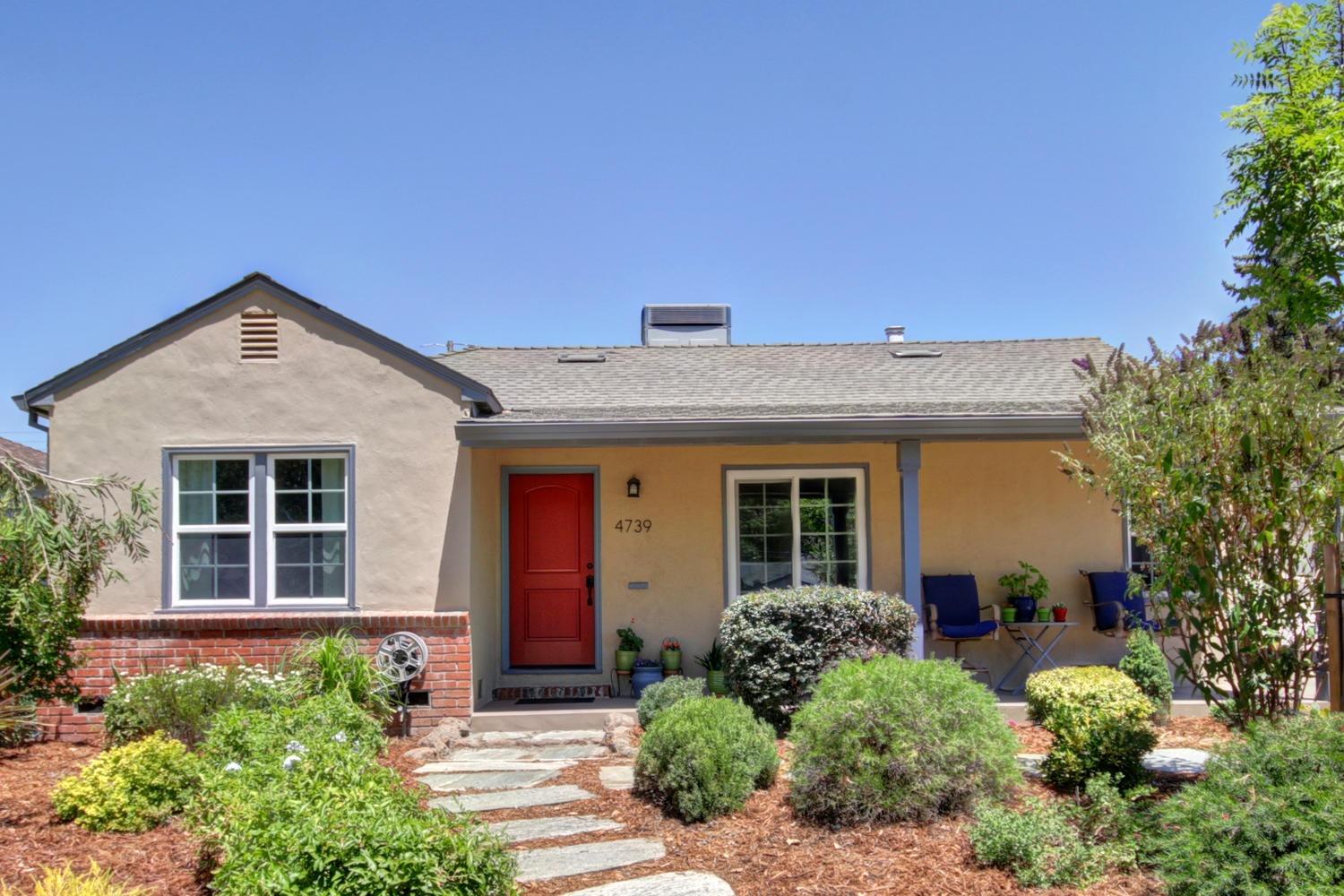 Daniel W. - Buyer & Seller, East Sac
Courtney was incredibly supportive during the process of purchasing our first home. Her knowledge and experience as a Realtor was apparent while offering guidance and advice when submitting and negotiating offers on homes, obtaining inspections, developing contract contingencies, and working with mortgage companies. Additionally, Courtney KNOWS Sacramento. It was helpful having frank discussions about what we were looking for in neighborhoods, housing amenities, style, etc., and what we could find where and for how much. We also appreciated Courtney's flexibility in adapting to her clients' personalities. We wanted Courtney to be direct and real with us regarding our expectations, and she provided us just what we needed. First time home-buying is an emotional process, and Courtney totally supported us through that process as well.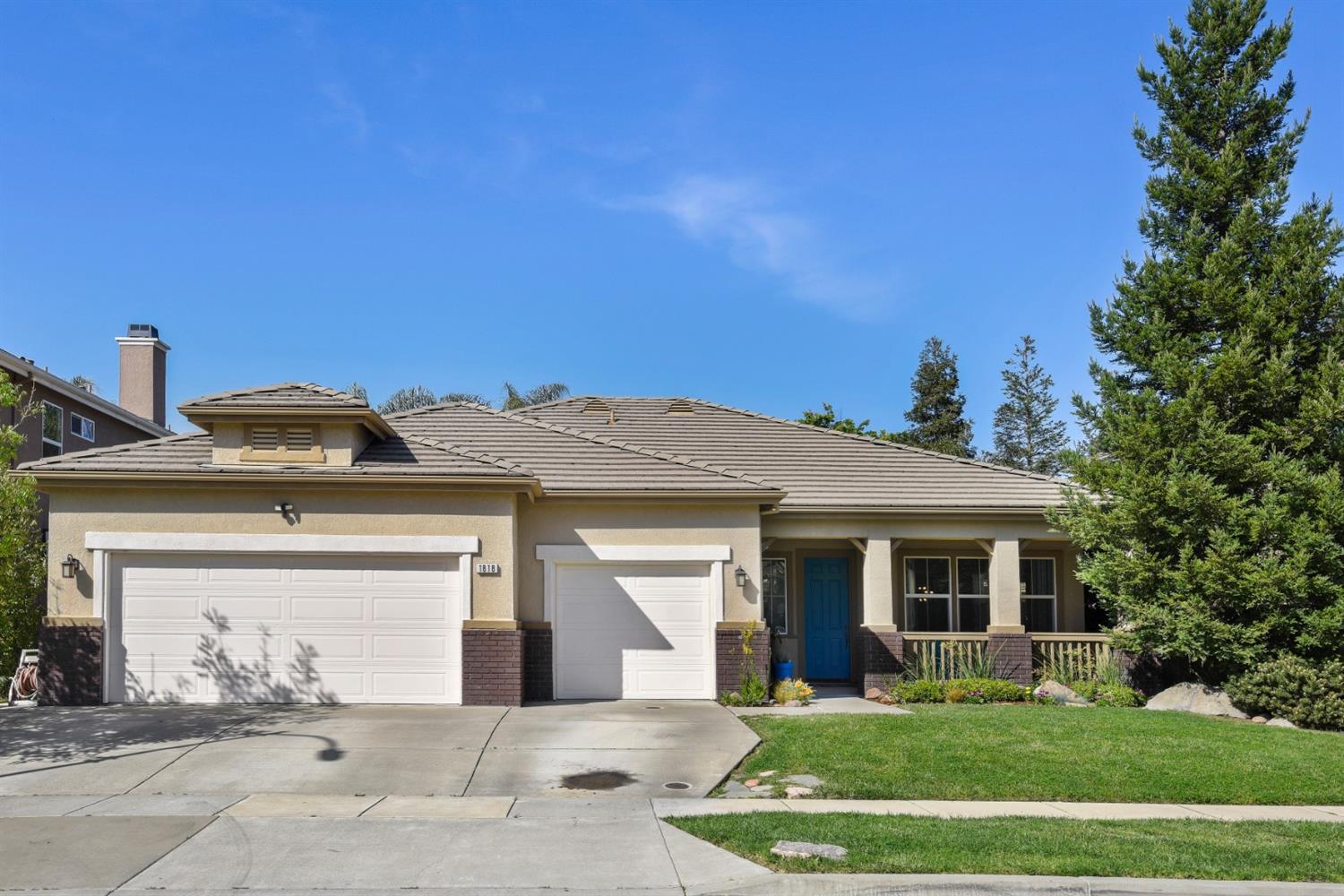 Daniel W. -- Buyer, West Sac
If you're looking for a Realtor who offers it all, knowledge and expertise of the market, emotional support, experience as a Realtor, insights into neighborhoods and home styles, and advocacy for her clients, they I would HIGHLY recommend choosing Courtney as your Realtor!

Oh, Courtney's background is also in interior design, so her suggestions and ideas for decorating and designing home environments are awesome!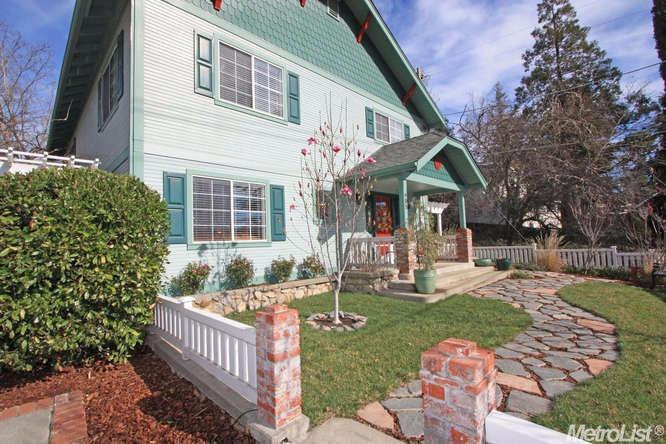 Anna C. - Seller & Buyer, Placerville
Courtney was my agent when I sold my home several years ago. She was again my agent to buy our dream home this year. When it comes to buying or selling your home YOU WANT COURTNEY WAY ON YOUR SIDE. She is professional, knowledgeable and committed to the process of buying/selling your house for the right price. She was one of the best decisions we made in our process. She is experienced and her experience comes through with the little surprises that can occur in the home buying and selling process. We are very grateful to her for all of her hard work on getting us our new home.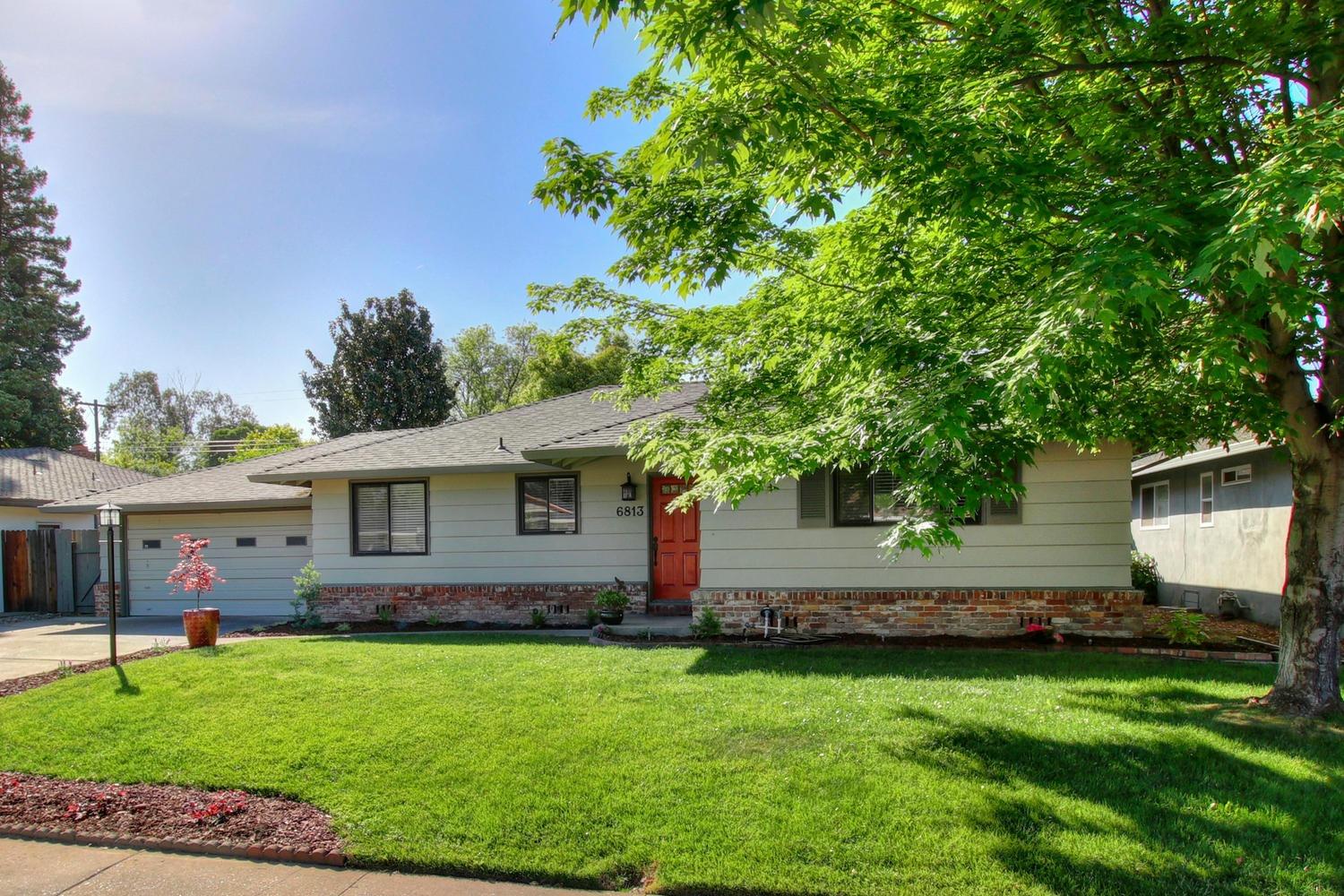 Suzanne K -- Buyer & Seller, Land Park
When I began my search for a new home I was lucky to find Courtney. As a demanding client, I research my options, expect a good value and want a beautiful home. Even more important, I want the reassurance and support from a professional that I am making a good decision. Knowledgeable, thorough, personable and patient, I found someone who was not only as equally discerning as I was, but also someone willing to work tirelessly to find me just the right home. I love my new home and the pleasure I had working with Courtney!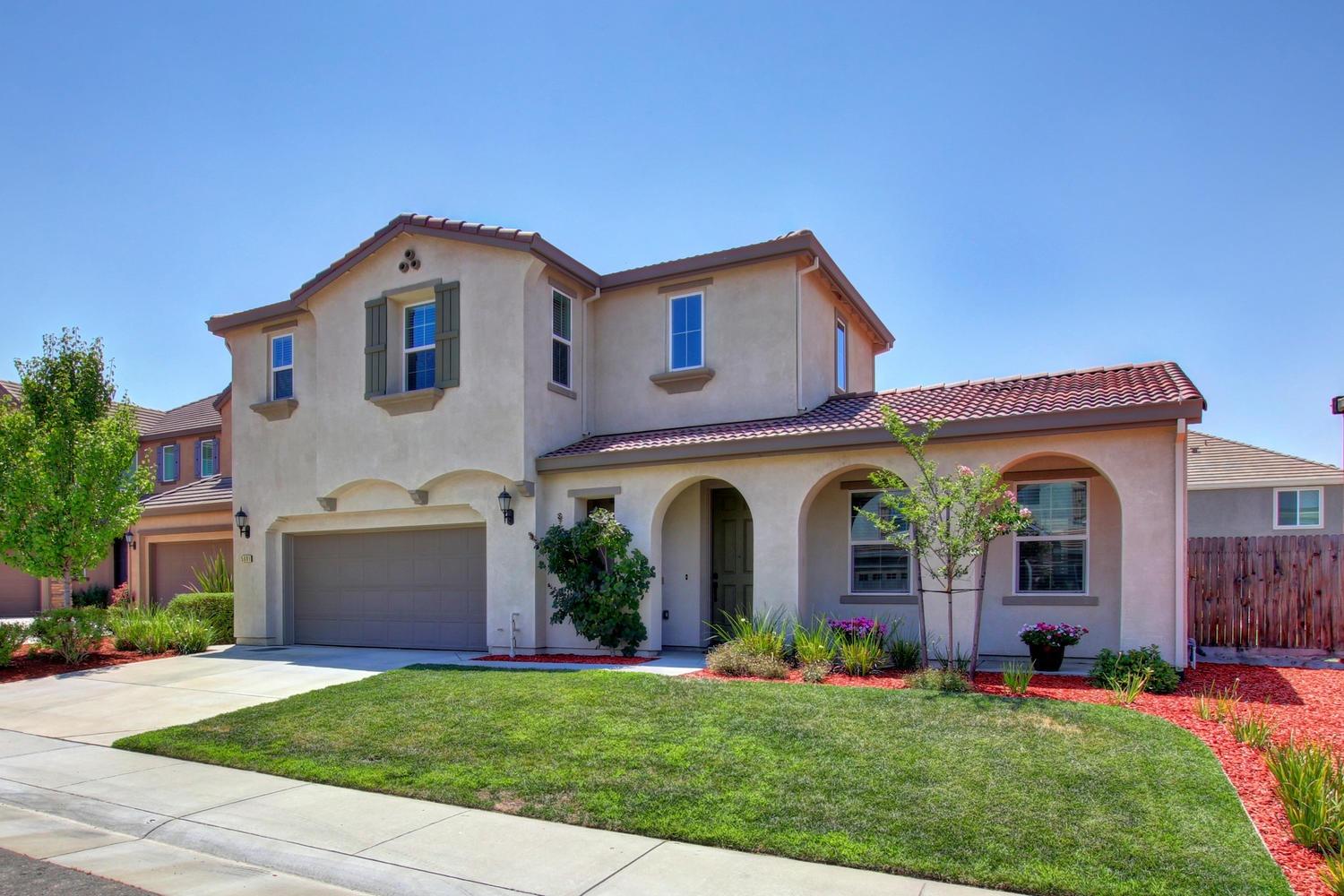 Heidi H. -- Seller & Buyer, Rocklin
We used Courtney to find us our next home in Roseville. Her tenacity in the process was superb and she managed to broker a deal beyond what we thougt was possible. However, my husband lost his job the day before the offer was made. As a result, we had to sell our home in a depressed market several months later. It turns out our home was worth less that what we bought it for, so a short sale was our only option. What has been described as long, frustrating process was made simple and easy because of Courtney's diligence. Our home sold after 4 months of negotiations with the lender, which is unheard of! She worked extremely hard to sell our home in this market under less than favorable conditions. We highly recommend her for her knowledge and drive and intend to use her again when we buy our next home in a few years!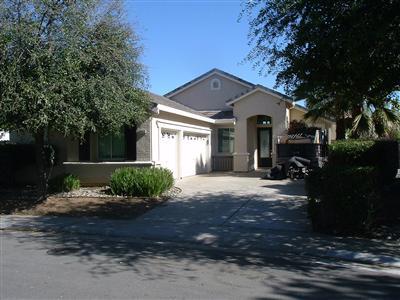 Bill B. - Buyer, Elk Grove
Excellent Agent! Enthusiastic, Knowledgeable, Organized! Our decision to purchase a new home wasn't an easy one. We were originally told by our good friends, who also happened to be our neighbors, that they had decided to start looking for a new place better suited to their growing family and were using Courtney, to help them in their search. Since we are empty nesters, we decided to throw out some feelers to see if now would be a good time for us to purchase the home we wanted, after living in the home we needed while raising our kids. Courtney not only helped us find our dream home in a great area, with EVERY amenity we wanted, she guided us through the entire process, including encouraging our lender to stay on task (it was a VA guaranteed loan). We've been in our house for four months now and couldn't be happier with our decision!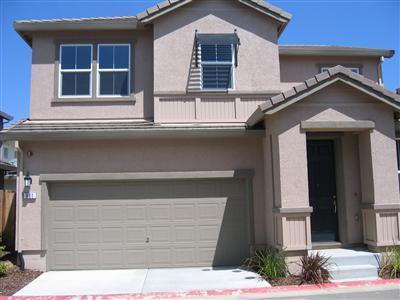 Valerie E. -- New Home Buyer, Lincoln
Courtney was actually a customer of my husband. He mentioned that we were first time homebuyers in the market and she gave him her card just to help us get the process started. I knew she was the right person when after we spoke on the phone she asked so many detailed questions about our wants and needs -and believe me we were pretty specific. She began sending me listings based on our specific criteria through her website (which is amazing by the way) and not just any listing so she could make a sale. Her methods were so helpful that we found our home the first time out with her looking at listings! We were so excited. Throughout the process she was so supportive and knowledgeable. Her network of contacts in the industry helped us get our home the way we wanted it with an amazing loan. When things got bogged up during escrow, Courtney went to bat for us and got the ball rolling again. When I got worried, Courtney listened, reassured, and found a way to make it happen. I reccomend Courtney to EVERYONE that mentions they are in the market or looking to sell. She is AMAZING! Thanks to Courtney we were able to realize our dream of homeownership.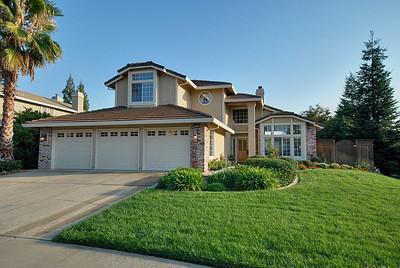 Melanie L. -- Seller & Buyer, Folsom & Lake Tahoe
Courtney is dedicated, hard-working, enthusiastic, and always puts her client's needs first. She truly loves her job and it shows! Courtney has been very helpful providing us information on current market trends as well as what's going on in my neighborhood. She answers questions promptly and provides valuable information. She's a pleasure to work with and I would HIGHLY recommend her!!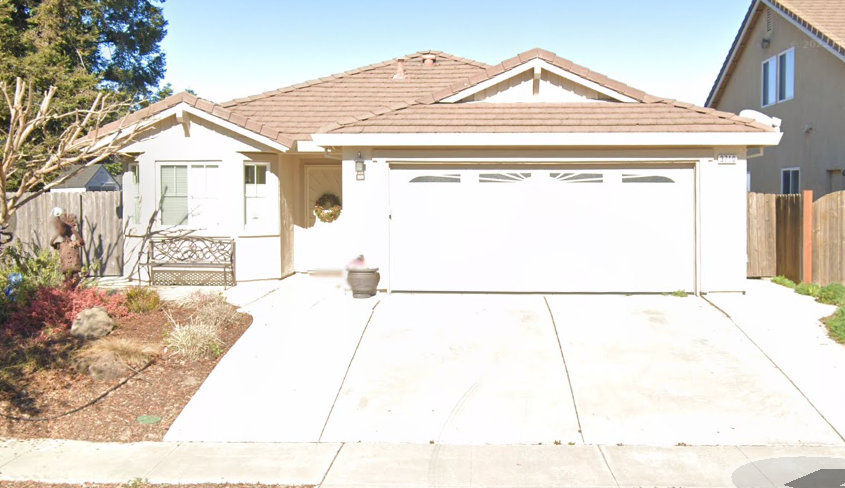 Cliff F. - New Home Buyer, West Sac
Courtney is the reason we bought our home. As first-time home buyers we had quite a few salespeople treat us with indifference when they found out this was our first home purchase. Courtney was the exact opposite and worked with us to find a better home than we could have ever imagined. After 8 years of living in our house, we still can't believe we live is such a wonderful house and neighborhood. Thank you, Courtney!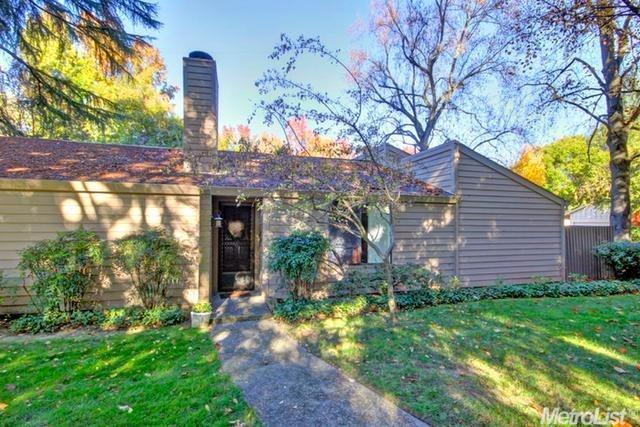 Tanci C. - Buyer, Campus Commons
Courtney is our agent for my mother's home. She really made the difference. My mom could not be happier, and that's hard to do! :) She sent reports (without us even asking) so we could compare and make the best decision. She really knows the industry as she answered all our questions regarding inspections etc. She gave us an honest straightforward answer, even when the answer was not always what we wanted to hear. I like that about her - she steered us straight and gave us the bright side, but didn't sugar coat it!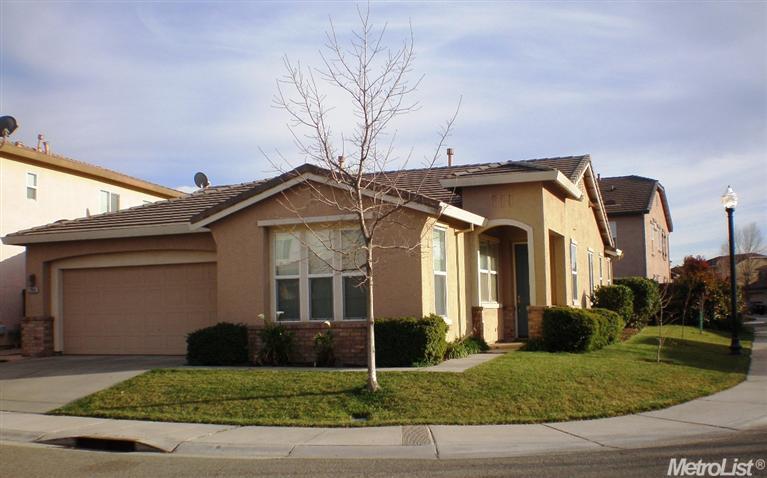 Alex P. - Buyer, Sacramento
Courtney went above and beyond what most real estate agents would have done. Before knowing anything about us, Courtney gave us a tour of countless areas of Sacramento and provided us insight into each and every neighborhood. My wife and I were rookies to this process, and Courtney ensured that all of our questions were answered. She was always more than patient with us, through the ups and downs of a difficult market, and eventually helped us land our dream first home! We can't thank her enough!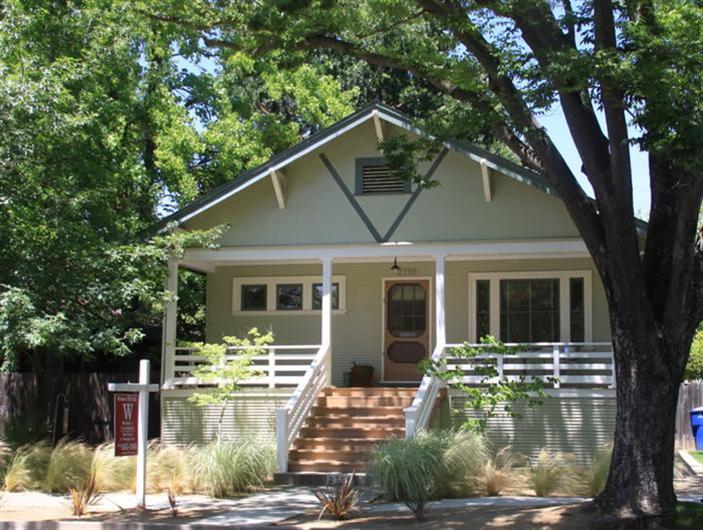 Jose E. -- Buyer, Curtis Park
Courtney was a true partner in our search for a home in Sacramento. She was not only very knowledgeable regarding the market and industry, she was passionate about her job and it showed. She was relentless in her pursuit of the "perfect" home for us and we always felt like she was jealously protecting our interest, even at times when they appeared to be against her own.<br/><br/>It may sound over the top, but I sincerely believe that if the real estate world were filled with more Courtney Ways, the world would be a much better and happier place.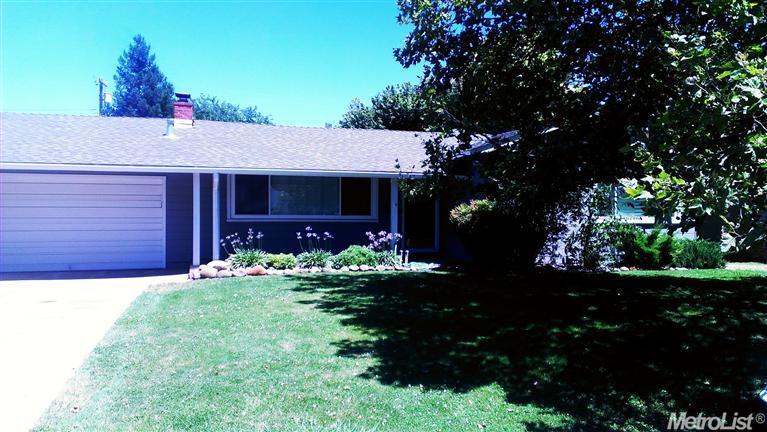 Kenneth J. -- Buyer, Arden-Arcade
Courtney went the exra mile for me! She was on course the whole time and the results
saved some dollars on the purchase price. When the deal closed, she had lights on and flowers on the sink, which was a warm reception when I walked in. Additionaly she knew where to caution me and where to encourage me.
VERY GOOD Buying event!!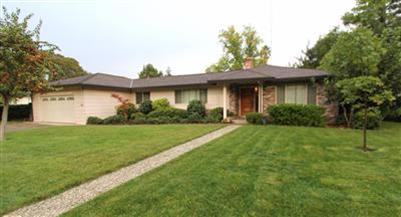 Joel M. -- Carmichael
I had the most amazing experience working with Courtney. She understood all of our wants and needs and with her help, we ended up finding the perfect place to call Home. I would recommend Courtney to my closest friends and family. She truly has created, A Better Way to Real Estate!!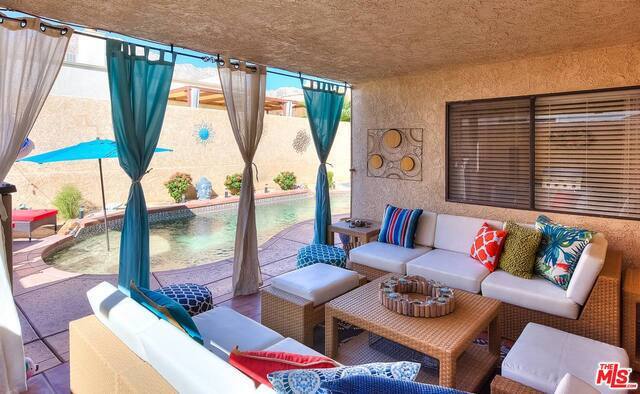 Sandon B. - Buyer, Vacation Home - Palm Springs
Courtney was a true asset to helping me achieve my goal of being a home owner. She helped calm me and direct me when the going was getting tough, but yet gave me some strong directives when I was all over the page. She literally took me to see 30 houses in two days and never complained or made me feel like I was asking a lot of her. She found homes that met my criteria and did not show me houses out of my price range or without the amenities that I wanted. My experience with Courtney was amazing and I will definitely use her for any future purchases I make!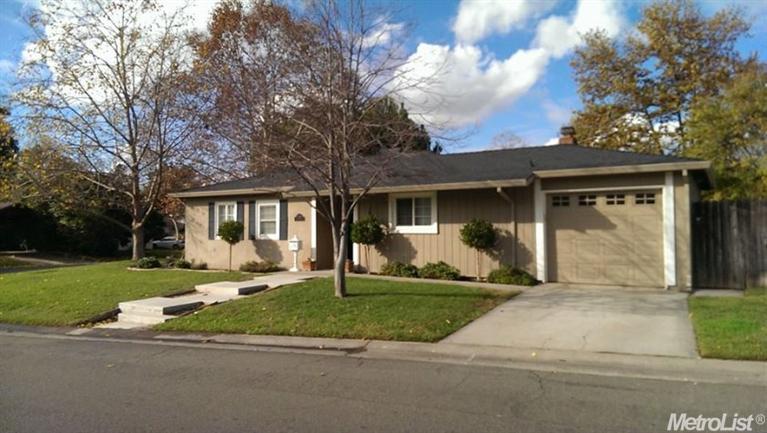 Erin N. -- Seller, Arden-Arcade
was in an unfortunate position with my home. I had talked to a couple of different realtors and was feeling very discouraged about my options. Courtney sat down with me, reviewed my situation and encouraged me to try for a short sale. She was extremely knowledgeable about the process so I trusted her and took a chance. Courtney held my hand through the whole lengthy process--and it wasn't an easy one. But in the end, it was so worth it! She was able to successfully sell my house and save me from having to foreclose! I can't thank her enough and would highly recommend her to anyone.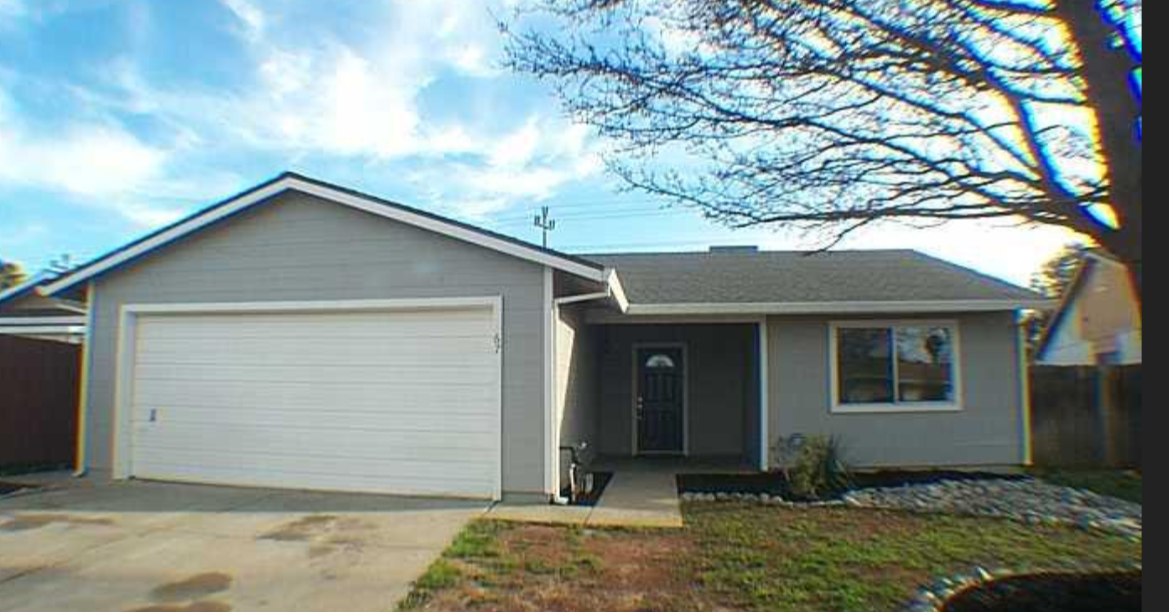 Sandra M. -- Tahoe Park
Courtney is amazing!! My husband and I were working with another realtor previously to Courtney. The previous realtor seemed to become discouraged overtime with us from looking at so many houses and not wanting anything to do with them (they were not in the neighborhoods we preferred and/or missing the features we needed in a home) and then out of nowhere another realtor of hers was brought in to show us houses with no communication what so ever from her. He was very pushy telling us we needed to put more down and to do other things that seemed very sketchy. At this point we were frustrated and felt insignificant. My sister and her husband had then recommended us to Courtney who had helped them with buying their first home.

We were so relieved with Courtney she really took care of us. She was on top of it by communicating with the sellers, title companies, our loan consultant, and with us. She also was able to work with our schedules and was always accessible to answer the numerous questions we had. She knew what we want and took care of the details. She has certainly helped us with buying our first home with her great enthusiasm and hard work. Thanks to her we are now home owners to our beautiful home with the features and neighborhood we preferred in that we couldn't be any happier!!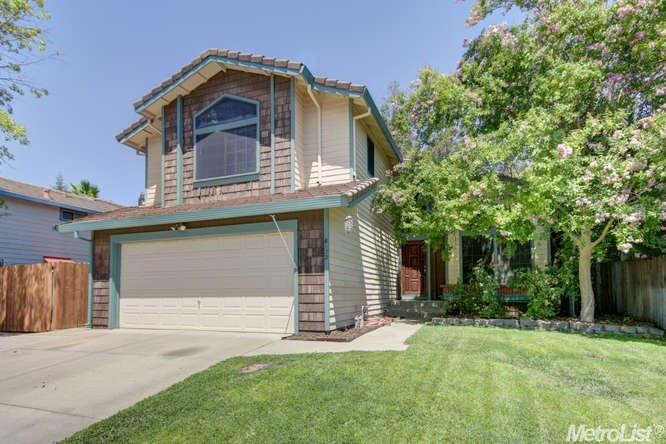 Evan H. -- Seller, Antelope
Courtney was truly amazing while helping us sell our house. We were in an unfortunate position, and had never gone through something like this but Courtney guided us perfectly the entire way. She was extremely understanding, organized and responsive & I can't thank her enough for getting us through this.

I will gladly be using Courtney for all my future real estate transactions